Looking for more charity digital transformation inspiration? Read the stories of how organisations have made hard won progress with charity digital transformation this year. If you'd like to share a case study of your charity digital transformation, please email us with more information on zoe@zoeamar.com.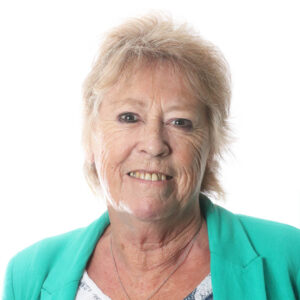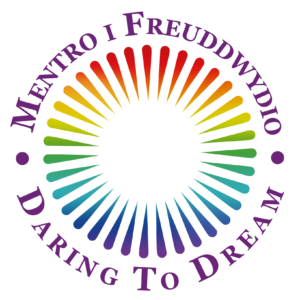 Barbara Chidgey, Founder and Chair, Daring to Dream (and Producer of Lleswyl)
Daring to Dream's mission is to support the emotional health and wellbeing of adults in Wales living with physical illness, about half the adult population. For many, for reasons of health, vulnerability, or related financial disadvantage, going to a live gig or festival is not going to happen any time soon – if at all. 
We held our first ever Lleswyl, which is all about bringing the festival to everyone in the comfort of their own home or even in their hospital bed in 2021. Lleswyl, pronounced 'Kless-oil', means 'wellbeing festival' in Welsh.
On Feb 17th we produced the amazing live-streamed #Lleswyl2023. A fantastic, engaging, dynamic, end-to-end quality digital production, that was free to access for everyone – wherever they lived, whatever their health. Hosted live by Sian Lloyd & Jason Harrold (and BSL interpreted), they introduced fantastic diverse bands and artists including Afro Cluster and the Welsh Ballroom Community with their mini show. 
Bands were interspersed with live interviews 'on the sofa' including with Clive Jackson – the doctor of Dr and the Medics . We also included many informative and engaging live video-link interviews. Additionally we highlighted a number of hugely inspirational patients and the charities that support their particular patient community, including Tenovus Cancer Care and one of their Sing With Us choirs. This time, we encouraged Lleswyl watch parties, both face to face and via Zoom to encourage engagement and inclusion of those living with or alongside illness or disability.
We had to raise the funds to pay everyone. We built partnerships to promote and engage participation and we produced an exceptional show; feedback has been tremendous. We attracted donations and we have a unique 'product'.
We gained continuous learning as we developed our unique, quality digital production, now a 'One Show' format, that raises awareness of the need for emotional health of those living with physical illness. It brings the festival to them.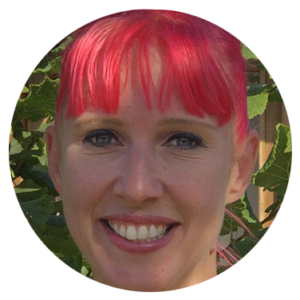 Ruth Thompson, Programme Leader, Training, Research & Consultancy, Dementia Adventure
Dementia Adventure supports the 900,000 people living with dementia in the UK to live as active and fulfilled lives as possible. As is common, our face-to-face training for unpaid family carers migrated online during the pandemic. Digital training hugely reduced travel and staff time expenses, and markedly broadened our reach and beneficiary numbers. Sibling carers in different parts of the country (or even different countries!) can attend the same session, discussing ways to support their parent in the chat room, in real time. Carers can attend without having to make alternative care arrangements and can drop in and out as needed. However, we know some carers are excluded from this training due to a lack of WiFi, equipment or skills. 
Dementia Adventure is now trialing 'Watch Parties'. A partner, for example a carers group, invites members to their usual in-person venue, and our training is delivered via Zoom on a large screen. The care group leader facilitates the session – relaying questions or required adjustments in pace to our remote trainer.
A pilot session worked well, allowing us to support 38 digitally excluded carers (a significant increase on up to 20 carers at a typical online session). The facilitator was well-known to these carers, which encouraged them to speak frankly, and they benefited from face-to-face peer support. Economically, this model reduces costs, requiring one staff member rather than the two needed for an online session: one to present and one to facilitate (keep an eye on questions in Chat, or notice virtual hand raises). 
We've learned that the new model is dependent on care groups owning and understanding the required technology and equipment. If we secured funding to purchase a 360-degree camera, mic and speaker, which could be loaned out with instructions/training, this would enhance the experience further.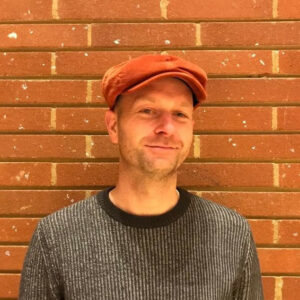 Tom Charles, Trusts & Foundations Officer, Nova New Opportunities
Over the past year we have relied more on our Salesforce database. This has been a big step for us as it presents a means to be more efficient in recording our work, analysing our data and outcomes, and producing statistics for reports and fundraising applications.
Our Director and our Head of Services have taken the lead in utilising Salesforce, a member of our Development Board was involved in training staff on how to use the system, and frontline delivery staff now routinely record their work on the database.
We can now produce more pertinent and specific statistics for reports and applications; we can see in greater detail who is accessing our services and why, and make assessments of our own performance and any changes we need to make.  
As I work part-time, I often face tight deadlines for submitting applications, I struggle to find time to learn to use Salesforce. The cost-of-living crisis and our own internal financial challenges have increased the pressure on our time, so we have had to evolve our use of digital while always prioritising frontline delivery.   
All charities say they do great work, so it is vital that we provide evidence that we do great work. As well as Salesforce, we also need to use social media and our website as effectively as possible. These platforms are important means to advertise our services, and are important for fundraising as funders presumably gain insights and make judgements about us based on the information we provide online.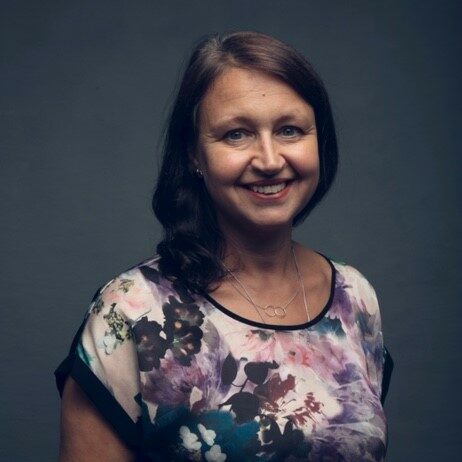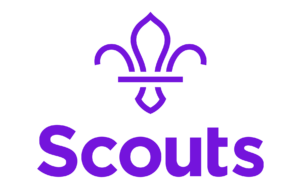 Lara Burns, Chief Digital Officer, Scouts


Our volunteer transformation at Scouts is critical to the success of our Skills for Life strategy. We're making some big changes culturally to the way we work and run Scouts locally with our volunteers. These changes are underpinned by critical digital systems that we're in the middle of delivering – new membership and learning systems and digital recruitment tools to welcome new volunteers.
At The Scouts around 150,000 volunteers help more than 460,000 young people with skills for life. During the pandemic, we successfully shifted to online Scouting. Whilst many volunteers adapted easily, some struggled with digital tools. In a survey conducted in 2020, over 53% of Scout volunteers said a lack of digital skills and/or confidence were key barriers to their delivery of online Scouting.
As part of our wider volunteer transformation, we're rolling out new digital recruitment, membership and learning systems so it's critical to our success that our volunteers feel confident using digital tools. So in the last year we've been developing and testing a new online tool which helps support our volunteers with digital skills.
The learning framework is based on the government's Essential Digital Skills Framework . We've adapted this to ensure that the skills we focus on are appropriate for those volunteering in the charity sector, not just as digital citizens. the tool provides a portal of content which is best in class out there on the web, so we are not re-creating great content that is already out there; an easy-to-use self-assessment tool to enable people to understand what skills they might need for their role and functionality to support a digital champion model.
In the last year we've done a lot of testing and iterate to improve the tool based on feedback and we're just about to roll it out. We're passionate about supporting people with digital skills and we'd also love to find a way to share a white label version of the tool across the charity sector.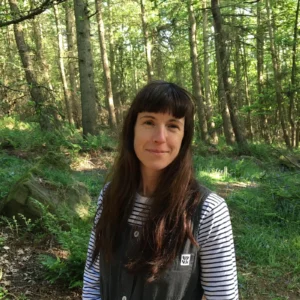 Pascale Gayford, Good Practice and Partnerships Deputy Manager, Refugee Action


At Refugee Action's Good Practice & Partnerships Team, an infrastructure department within the refugee and migrant sector dedicated to supporting  best practice in service delivery, we have refined our digital design approach to combine community and human centred design with aspects of coproduction. 
We conducted design sprints on wellbeing and Asylum Guides using this approach, bringing together practitioners, leaders, managers, experts, and individuals with lived experience of forced migration. One of the reasons we have done this is because removing barriers to power for those with lived experience is a priority for us and in order to do that we needed to ensure the process was more inclusive as well as the end result.
Our service designer interviewed our internal department staff to identify their digital needs- one of the issues identified was the lack of time and skill it takes to create well designed documents. This led to the creation of a design kit consisting of guidelines and templates for meetings, projects, and presentations. This resource has streamlined project and program management, enabling managers to focus on content and delivery.
We continue to collate resources and guidance with organisations across the sector which we share openly for people to use to strengthen their own work. Examples include: Multilingual resources for navigating the asylum process, The Wellbeing codiscovery report and materials to support with Streamlined Asylum Processing. 
The rise in the hostile environment, the failing asylum system, the Afghan crisis, Ukraine war, the cost of living crisis and the Nationality and Borders Bills have all had a massive impact on the capacity for organisations to engage in collaboration and development work. In order to try and make it possible for organisations to engage we try and plan and advertise opportunities well in advance and reimburse organisations expenses to engage. 
Throughout this journey, we have learned that digital skills require practice in real-life situations and must be tailored to different contexts and organizations, rather than solely relying on training sessions. Workers, managers and leaders must make sure time is protected for those developing digital services and skills.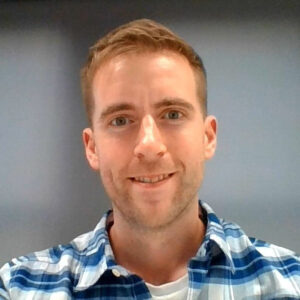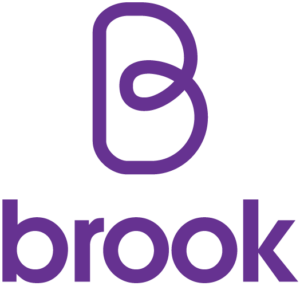 Matt Rigby, Head of Digital, Brook


Building on the momentum from the first phase of our ambitious Digital Front Door project, over the past 12 months Brook has continued to make progress in our digital transformation, with indications that our efforts are beginning to see a cultural shift within the organisation, where staff feel supported and empowered to embrace the opportunities offered by digital.  
At the very start of 2023 we went live with our first ever exclusively digital contract, to provide online STI testing to service users in Greater Manchester. The new service was co-developed with staff, ensuring that they felt part of the journey and genuine ownership of the tools that we developed for the contract. Feedback from colleagues involved in the project marked a demonstrable change in digital confidence from staff with service managers reporting "Staff have confidence in this…these are their systems as well! This is the first time that this has really come from staff themselves."
Although some nervousness around digital persists, especially in some areas of our healthcare delivery, we are now seeing tangible impact from the work done to build relationships with staff and support them to take ownership of digital and to know that their feedback makes an impact. In recognition of the importance of these 'softer elements' of digital transformation, Brook's Leadership Team made the decision in November 2022 to invest in creating a new position in Brook's Digital Team, and we were delighted to welcome our new Digital Transformation Lead to Brook in February 2023.  
Outside of our clinical transformation work, we have invested this year in digital accessibility, partnering with Monsido improve our website accessibility performance, and we are continuing to explore creative ways to use digital to help tackle sector-wide challenges like the rejection of hormonal contraception and the backlash against Relationships and Sex Education.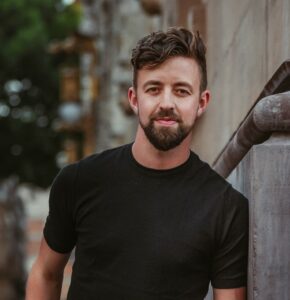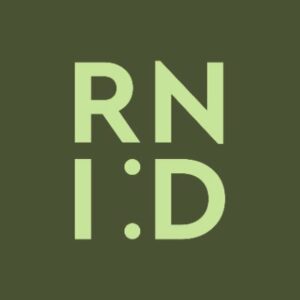 Michael Wilkinson, Associate Director of Digital and Innovation, RNID
In the past year, RNID has undergone a transformative journey by embracing digital technologies to enhance our services and outreach. By adopting a "digital first" approach, prioritising the development of digital products, implementing new ways of working, and investing in technology foundations, we have made significant strides towards our goals.
Recognising the importance of digital solutions, we established a clear vision of being "digital first." This commitment influenced our decision-making processes, enabling us to align our efforts and resources accordingly. By emphasising the development and marketing of digital products, like our flagship hearing check, which has reached over 250,000 individuals, we have been able to highlight the value we can provide.
To maximise efficiency and adaptability, we transitioned to a fully remote working model, eliminating core working hours and adopting an agile project management approach. Embracing remote work allowed us to tap into talent from across the UK, fostering diversity and innovation within our organisation. Regular retrospectives and in-person staff summits further enhanced collaboration and learning, creating a dynamic and responsive work environment.
While striving for an ambitious digital transformation, limited funds and resources posed significant barriers. To overcome these challenges, we adopted a pragmatic approach, focusing on initiatives that provided the highest value within our means. This adaptive mindset ensured that we maximised impact while continuing to explore avenues for growth.
Throughout this transformative journey, we have gained valuable insights. We have realised the significance of a clear strategy anchored by a theory of change, empowering us to effectively assist the people we serve. By remaining insightful, deeply connected to our communities, and curious, we have cultivated an outward-looking and evidence-driven approach, fostering continuous learning and improvement.
By embracing digital transformation and implementing various strategic initiatives, we have successfully propelled our organisation forward. Our commitment to being "digital first," prioritising digital products, adopting new ways of working, investing in technology, and fostering a skilled in-house team has enabled us to overcome barriers and achieve meaningful impact. Through this journey, we have learned valuable lessons that will continue to guide our efforts as we strive for innovation and excellence in the digital landscape.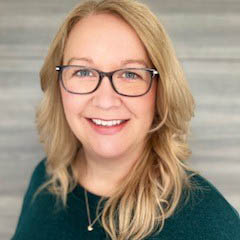 Leah Lister, Head of Digital Technology, Transforming Lives for Good


Transforming Lives for Good (TLG) experienced a transformative year in 2022, focusing on embedding new systems and embracing digital change. The previous year witnessed the implementation of a new HR system, Finance System, and significant changes to donation processing. Transitioning out of the COVID-19 lockdown presented the need to embed the new systems alongside hybrid working practices as the norm and future way of working. 
Recognising the importance of investing in the digital space, TLG added staff resource to the digital team in the form of a dedicated CRM Configuration Analyst – this person identifies where improvements could be made as well as supporting and training staff through change.  More broadly, the digital team focused on making incremental improvements, such as automating time-consuming processes and upskilling existing staff in Microsoft Teams and collaborative working. The outcomes of these efforts were reflected in the 2022 Annual Staff Survey, which reported significant improvements in IT/systems. Scores for statements such as "I am confident we are taking the right steps in developing the systems we need" increased by 12%, while "IT support at TLG is an enabler; it makes my job easier to do" saw a 10% rise.
Despite facing unexpected organisational changes in the latter half of 2022, TLG maintained a steady pace of incremental improvements. By inspiring individuals on the art of the possible, and equipping staff with enhanced digital skills, TLG enabled positive changes that facilitated day-to-day work, improved our ability to fundraise and measure our impact. 
TLG's experience in 2022 served as a catalyst for realising the value of digital transformation in the non-profit sector.  As a result of embedding new systems, investing in digital resources, and empowering staff, TLG has shown technology to be a resource multiplier not a sunk cost. TLG's pace of development has not slowed down in 2023, with continued automation in CRM and marketing campaigns as well as transitioning away from a traditional IT infrastructure and going completely serverless.  The fast-paced changes in 2023 in AI development will be pushing the sector out of its comfort zone once again – but expect to see TLG taking bold steps forward and keeping pace!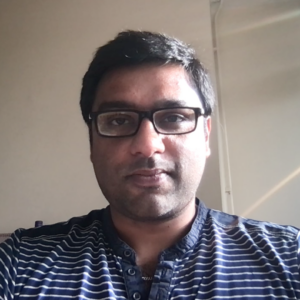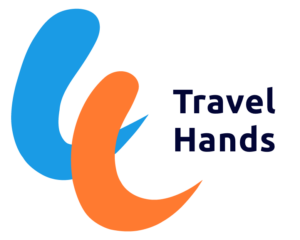 Ishan Jha, Founder and Chief Executive Officer, Travel Hands


We realised that our user base, VIP are not the most active tech users. Each VIP has individual challenges and uses technology that suits their needs specifically. So, we have created Travel Hands mobile applications for Android and Apple users, iPad users, and web-based applications for PC computers. Besides, we are continuing our customer service team to book journeys on call for not-so-tech-savvy users.
We created a focus group and tested with them to improve the experience. The data and feedback is collected continuously to ensure there are improvements.
 We have created a clear protocol for hearing out our users and co-designing with them. Our customer service team has been accessible to our users and the feedback is collected and stored in a central database. The team analyses the data and takes decisions on the next update or improvement based on the data. We create small prototypes to test the assumptions and learn from them quickly.
We have launched the mobile and web-based application which follows WCAG 2.1 accessibility guidelines and has been user tested with a diverse group of VIP. The feedback has been wonderful from our users; volunteers and VIP alike. Travel Hands enables the VIP community to have a safe outdoor travelling experience from end to end. With 400+ journeys conducted in London as a call centre, the service has proven to save 30 minutes for every journey undertaken and £40 on travel costs per month as compared to pre-pandemic statistics for an active VIP in London. VIP and Volunteers are encouraged to be more physically active and improve social interactions to avoid loneliness.
Volunteering with Travel Hands brings a high sense of gratitude. Volunteers share that there is no judgement from the VIP on any aspect and the experience has inspired them to utilise their resources and make the most of life. We have realised that Travel Hands is an unspoken medicine that the volunteers experience, healing their mental issues. It is assisting society to be more empathetic towards each other.