Find out what leaders think of the results and what they mean for the charity sector.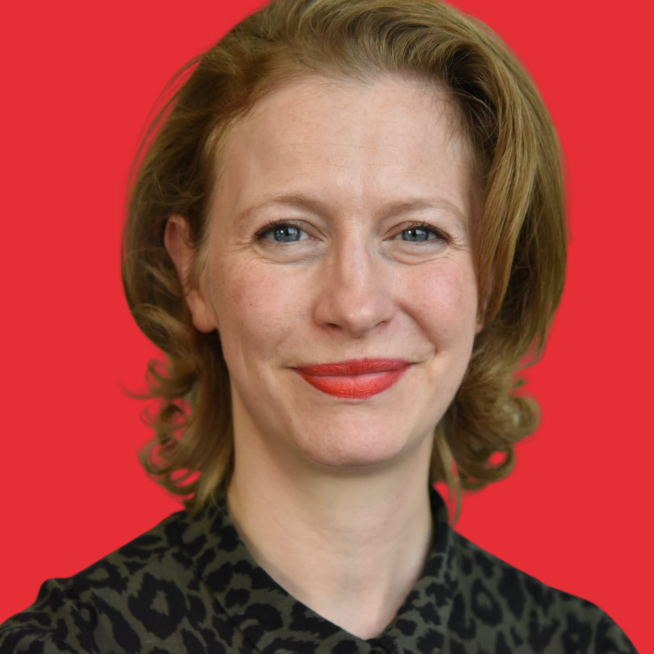 Jenny North, Foundation Director, The Clothworkers' Foundation


These findings show that many charities understand the potential of using digital to transform the services they offer and improve the decisions they make. However, a digital transformation requires a strategic approach from within the organisations, as well as more funding to be made available to do this work and support the journey. As part of our new strategy, The Clothworkers' Foundation has expanded our eligibility for funding to include digital infrastructure – we hope this can play a part in harnessing the power of digital for charities and those they serve.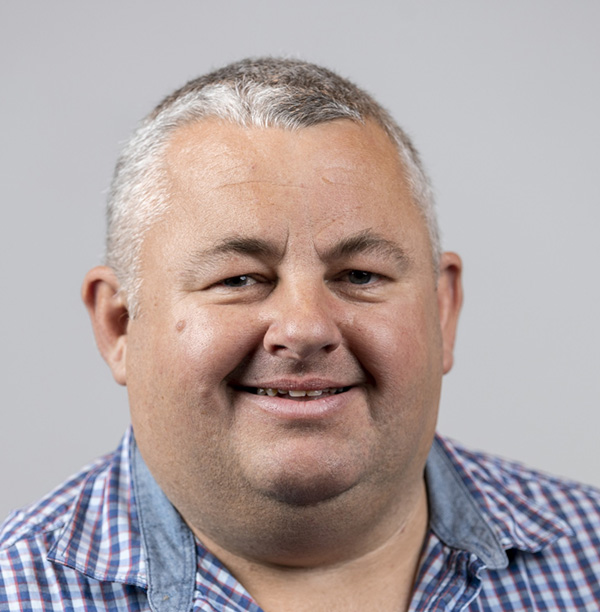 Rhodri Jones, Head of Systems, WCVA


We are pleased to see this year's Charity Skills report especially that more Welsh organisations have responded this year. For organisations in Wales keeping up to date with digital trends is a struggle but 58% of Welsh organisations say that they are advancing or advanced with digital which is very promising compared with the 48% of all responses. However, despite this good news, many Welsh organisations (74%) are struggling with their CRM solution which is a critical platform for charities to manage their relationships.

The wider landscape disappointedly though shows a lack of strategic support for digital, this is worrying and we would encourage organisations to make sure that they have some sort of strategic digital plan in place, it doesn't need to be all singing all dancing just make sure it works for what you need it to do. Funding also continues to be an issue, but charities need to realise the future cost savings of investing in digital and IT. Finally, data security is also seen as more of a priority this year and given the current tensions worldwide it is right to be concerned and we can't emphasise how important putting controls in place are. Next year we want even more responses from Wales!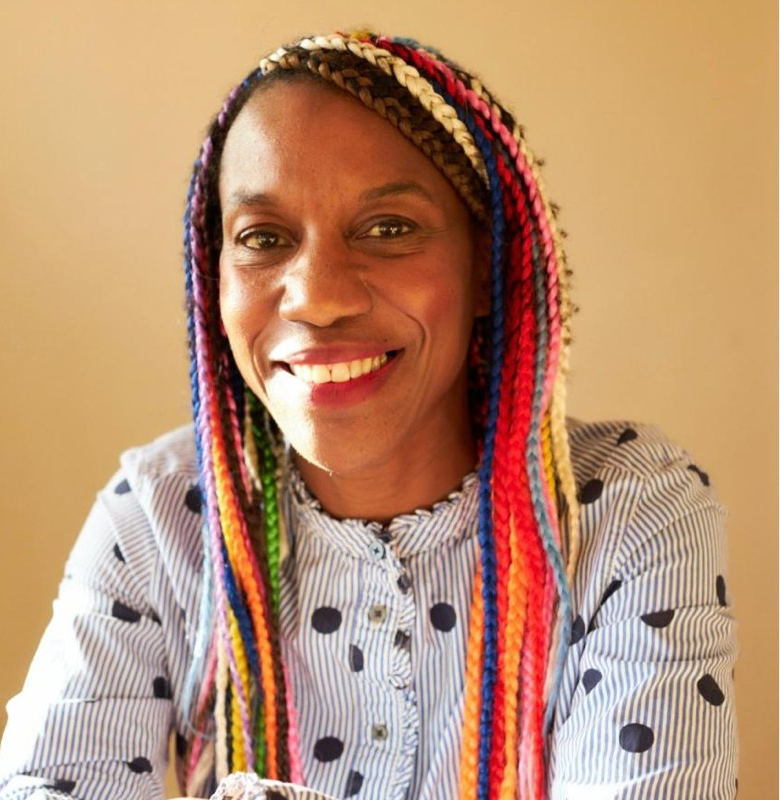 Sharon Jones, Head of Digital Communications and Content, Genomics England


I'm so glad that the Charity Digital Skills Report 2024 is building on the responses from minoritised communities, allowing for their voices to be heard in a space that can feel exclusionary.

What's exciting is that digital is more of a priority for many charities, however the lack of digital strategy is still an area of concern. Couple that with the challenge of funding, upskilling teams and the impact of AI makes for a bumpy road ahead, which will need prioritised decision making and innovation for organisations to get through the next few years.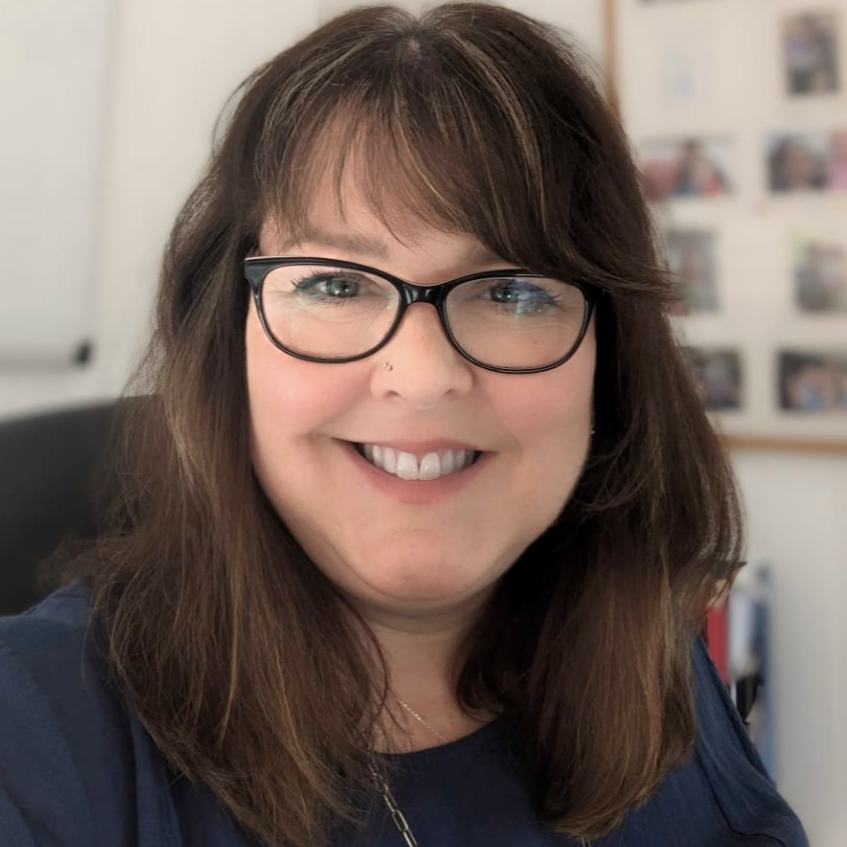 Tree Hall, Chief Executive Officer, Charity IT Leaders


The Charity Digital Skills Report is an important annual benchmark for monitoring the progress, barriers and opportunities that charities are confronting in their digital and technological journeys. The 2023 Report comes at a time when we are facing enormous challenges in our sector, and the impact of these is highlighted in the findings.

Unsurprisingly, many charities, particularly smaller organisations, report being significantly impacted by the cost-of-living crisis. As a result, spend on digital and technical development has been cut in many organisations, further increasing the digital skills gap within the sector. It's imperative that funders work with charities to understand how best they can support them in their digital development, and ensure that there are funding pathways for devices, software and infrastructure. As organisations seek to address the challenges of legacy tech this will become increasingly urgent.

Frustratingly, a significant number of respondents still report a need for better digital leadership within their organisations, and there is clearly a necessity for further support and training for charity leaders. That said, leadership does not always have to come from the most senior person, and our members tell us that they want digital and tech teams to be better skilled and empowered to provide leadership from within those teams to the wider organisation.

As a sector we have always been stronger together, and one of our greatest strengths is collaboration and partnership. For me, one of the clearest messages in this year's Report is the need for us to continue to work together to find solutions to these sector-wide challenges, and to elevate all organisations to deliver more and better for their beneficiaries.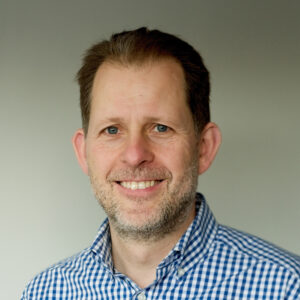 Jonathan Chevallier, CEO, Charity Digital


It's great to see the return of the Charity Digital Skills Report for its seventh year, with an increased focus on monitoring equality, diversity, and inclusion. As the cost of living crisis continues into its second year, and society faces what feels like a permacrisis, it's not surprising that charities are seeking to leverage digital tools to work more effectively and efficiently.

The survey shows that many charities recognise the potential of artificial intelligence to address their challenges but require assistance to make the most of these tools. Additionally, most charities still lack a strategic approach to digital and have limited data skills. These issues present a significant obstacle to unlocking the full potential of AI and other technologies. In this context, the work of infrastructure charities to support the sector is crucial, but more funding is necessary to ensure they can provide the help and assistance charities need.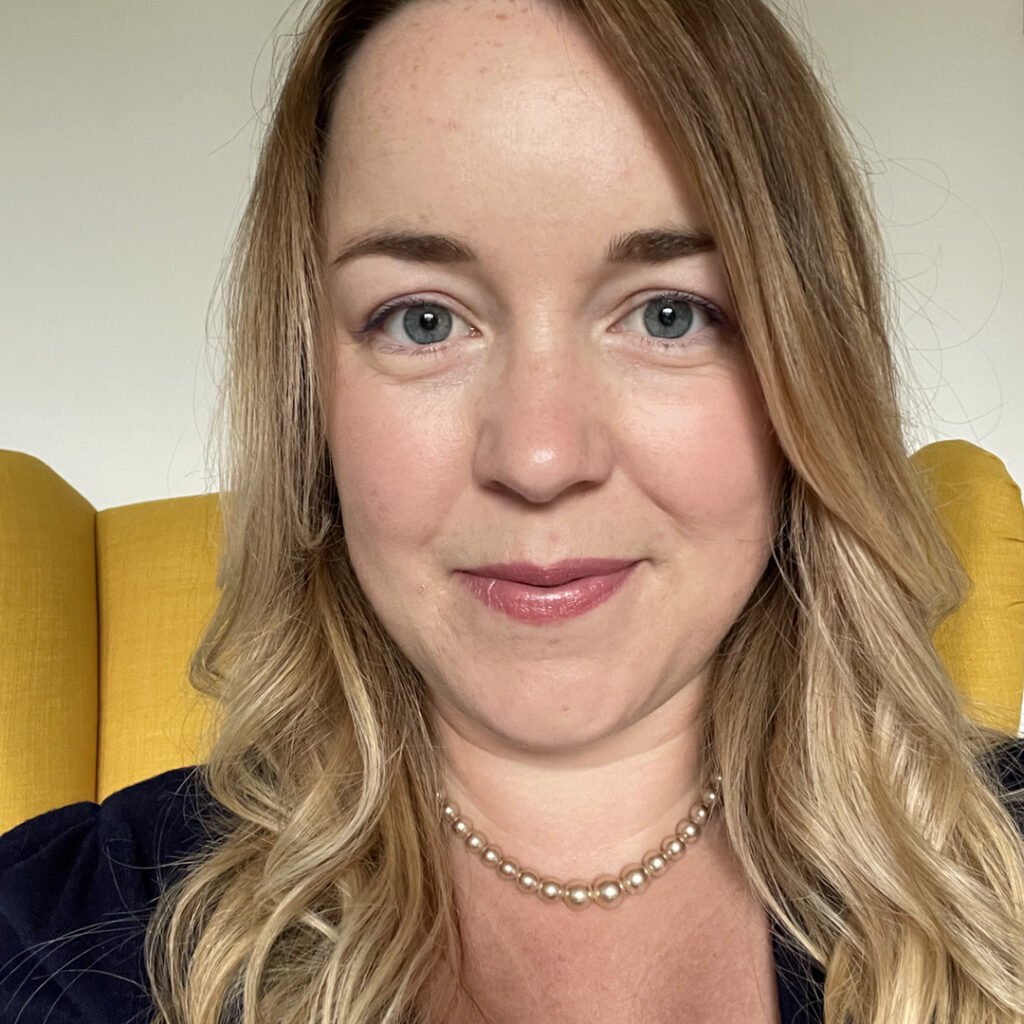 Jo Morfee, Producer, Catalyst


The report findings are timely for the Catalyst network as we are collectively reviewing how we might continue to add value to the social sector and co-creating a new model. There is a clear call out to funders to continue to support core digital costs and projects, and there's evidence to suggest that more of the funded work should be made open and reusable, to benefit a wider range of organisations.

It's been really encouraging to see more responses from organisations representing or led by impacted people, and / or working in service to impacted people. The results show that a higher proportion of these organisations need funding for digital infrastructure and that they are at an earlier stage with digital, on average. There is a clear need for more support from both funding organisations and the support / infrastructure networks, to start to level this up. We're currently reflecting on our specific role in this work, including how we might collectively build power as a network and hold space for figuring out what liberatory technology looks like, together.

Another interesting data point is the sector's adoption of emerging technologies. It seems that funding, skills and capacity are once again the main blockers to adoption of new technologies. As tech continues to evolve rapidly, it's clear that there's never been more of a case to work together across the sector more openly, support one another to evolve, share knowledge and resources and reuse tech wherever possible. Through our network we continue to work on these vital agendas, and we're grateful to the team behind this report for the valuable insights which really help inform our work.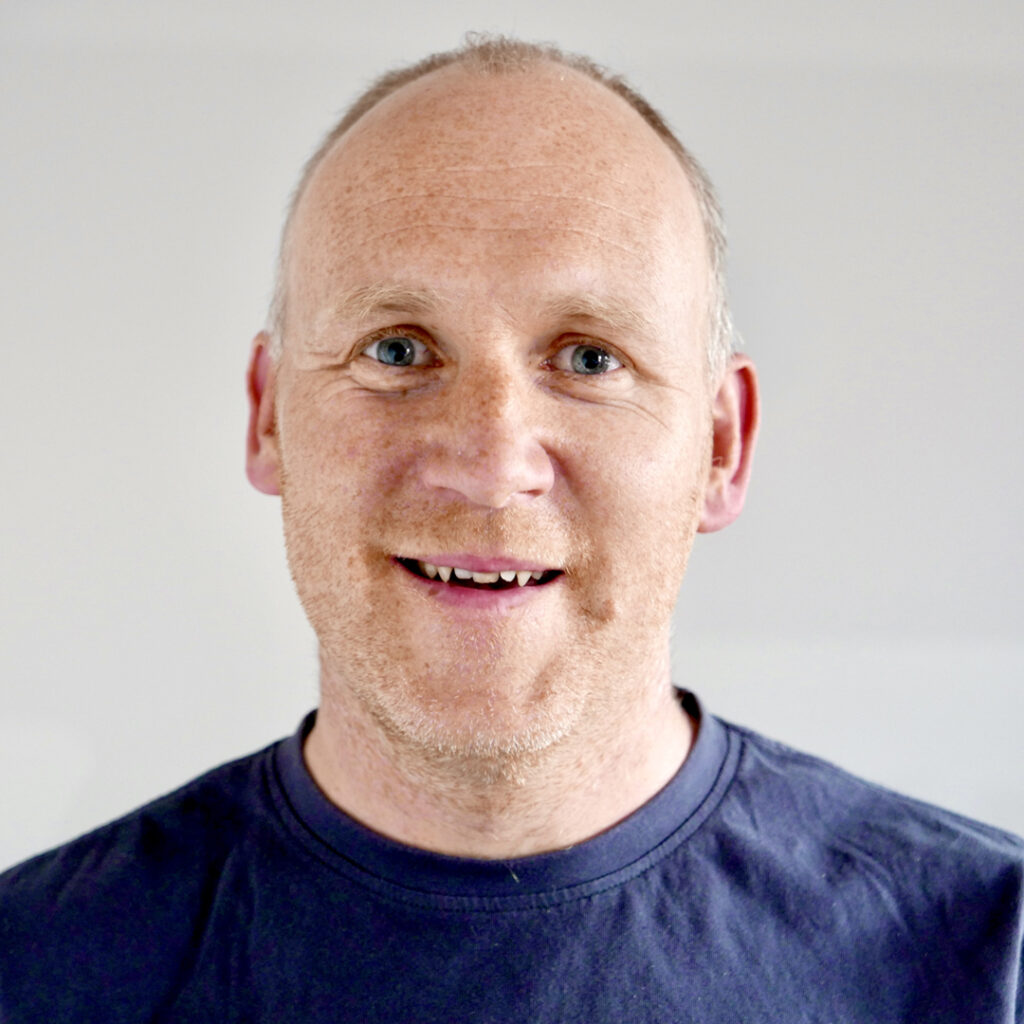 John Fitzgerald, Digital Evolution Manager, SCVO


We're delighted to see the latest Charity Digital Skills report, including a representative sample from Scotland for the first time. The Report is full of interesting trends and insights. Many of these chime with our own experience of supporting hundreds of charities to grow their digital capability each year.

I'm particularly struck by the fact that 82% of Scottish charities who responded said that digital is a greater or much greater priority for them this year. This shows why we are still seeing such sustained demand for digital advice and support.

We know that the cost of living crisis represents a very difficult context for charities, and it's no surprise to see that 53% of respondents to this survey said that cost of living pressures are affecting their capacity and their ability to make progress with digital. This aligns with our own sector-wide research, which showed that rising running costs and inflation is the top challenge facing charities in Scotland.

Some digital changes are low cost, like refreshing a leadership approach or accessing free advice. But many areas such as IT infrastructure or databases require significant investment. SCVO continues to engage with funders on the need to support organisations to improve their digital capabilities.

The report shows that making sense of the potential of AI is a very strong trend: 78% of respondents overall agree it could be very relevant. At the same time, 73% said they don't feel ready to respond to the opportunities and challenges that AI brings.

AI is a good example of a new technology reaching widespread adoption much sooner than experts expected, and before people have really understood how it works. SCVO have been working with the Scottish AI Alliance since March this year to share information and develop new resources.

Finally, I was struck by the data that shows how charities are still working to consolidate progress and use digital in a strategic way. Only 48% overall reported that they have a strategic approach to digital.

On hybrid working, we can see that the smallest charities have made a major shift to remote and hybrid working, with 54% of the smallest charities working remotely. Again, this matches our experience at SCVO, where we've seen strong interest in our courses on digital strategy and managing hybrid teams.

It's clear that there is no 'done' with digital. That can feel challenging, but also inspiring: it means that the best practice we see today could become a default tomorrow. Although the voluntary sector adapted rapidly in the pandemic, we still need to keep prioritising digital and working on it strategically.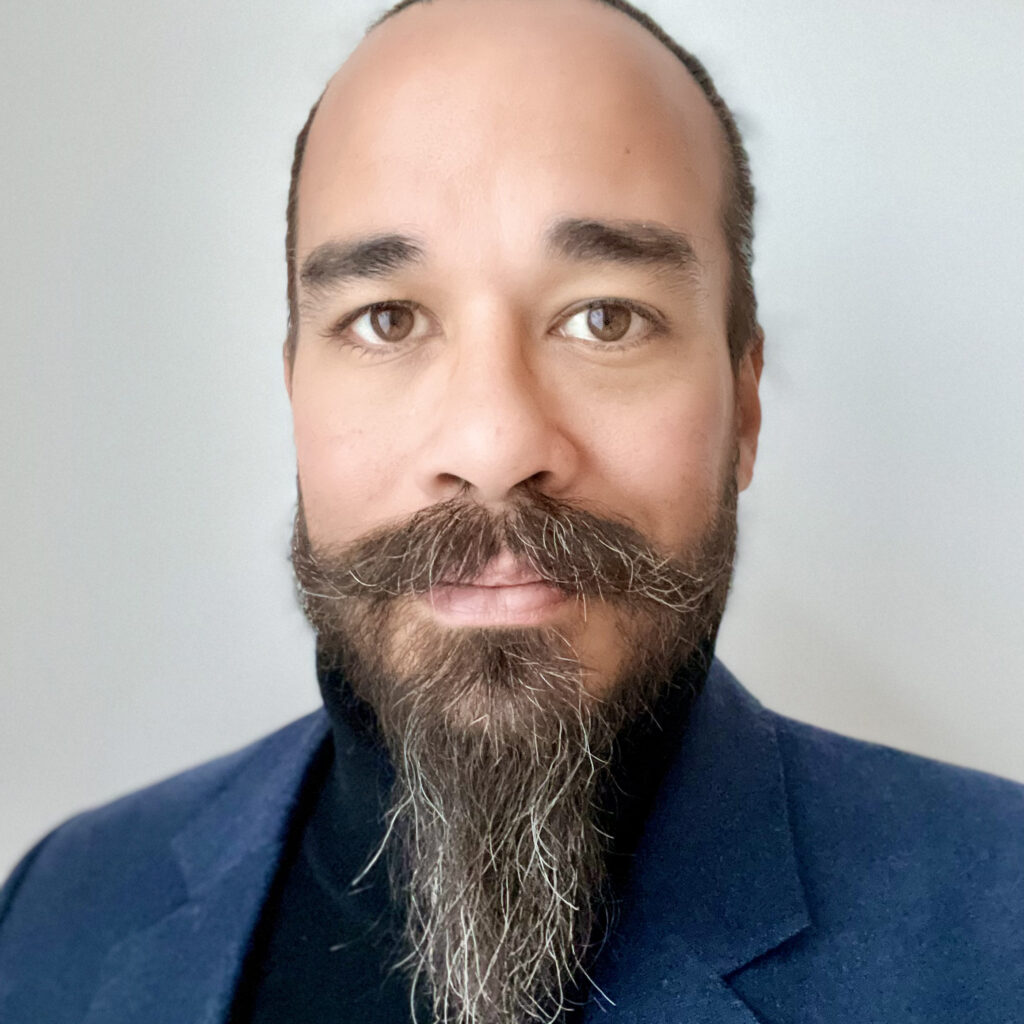 Kye Lockwood, Chief Executive Officer, DataKind UK


This year's Charity Digital Skills Report highlights the balancing act many organisations in our sector face when deciding what to invest in and where, when and how to take advantage of new opportunities. From our perspective at DataKind UK, after a decade of operating in this space, we appreciate the difficult choices charities face, which have been exacerbated by a challenging funding environment. It's heartening to see that this year's report has made significant strides in greater representation from specific groups and that nearly three quarters of respondents are from charities with under £1mil turnover, providing insights rarely heard from, to our wider sector.

What was notable in this year's report is the significant shift towards organisations wishing to embrace AI. Nearly four out of five respondents felt AI is relevant to – and potentially transformative for – their charity, but nearly three out of four felt unprepared to respond to the potential solutions and challenges it brings. As AI-based tools become more prevalent, charities will need support assessing the ongoing risks and opportunities of these technologies to ensure they are used responsibly.

The report also highlights more foundational data and digital challenges faced by charities. Data remains one of the top three areas organisations wish to focus on, but organisations are constrained by a lack of time, expertise, and senior-level support. This is reflected in the finding that since 2020, there has been little change in the number of charities with the skills to collect, manage, and analyse data. As a consequence, the majority of organisations are finding it challenging to use data to inform their strategy and decision making. It's a strategic priority for DataKind UK to build an understanding of the value of data in senior leaders, combined with a push for more resources and funding, to drive lasting change in the impact of the sector.

We need to do more to convince leadership across our sector on how data can be used to help organisations be better targeted, make informed decisions, increase their efficiency, and ultimately have more impact. This year's report is further affirmation that there is still much work to be done in this area.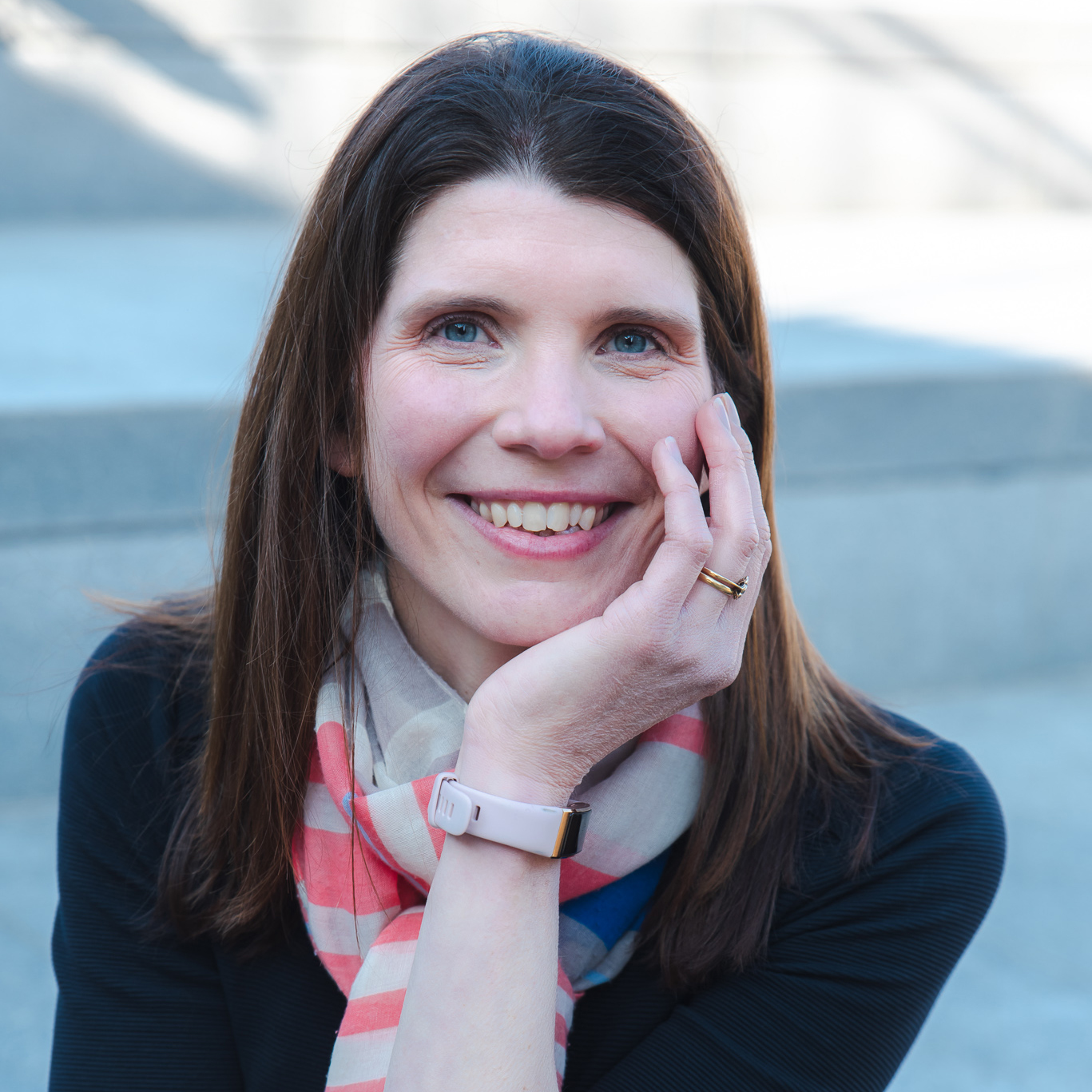 Sarah Vibert, Chief Executive Officer, NCVO


The findings of the charity digital skills report strongly reflect the wider challenges in the voluntary sector right now and highlight the importance of charities leaders remaining focussed on long term strategic issues, even in times of sustained pressure in communities.

Across NCVO membership, cost of living pressures are leading to declining income and rising costs, at a time of increased need in communities. This means less money is available in the sector to spend on digital tools and training, leading to an overall reduction in digital capacity. The findings suggest this creates a false economy given the gains that can be made in engagement and efficiency through digital investment.

It's fantastic to see how much charities are focussing on addressing the digital divide in society, especially organisations working in marginalised communities. Yet the report also highlights a digital divide within the voluntary sector with many small charities struggling to make the most of digital opportunities while constantly facing crisis. The same is also true for organisations that are founded and for specific marginalised groups. There is a clear opportunity for funders to help solve some of these challenges by offering investment in digital infrastructure, as a means to support charities better deliver for communities.

Supporting smaller organisations to make the most of digital opportunities is an area NCVO will focus on over the coming years with our partners.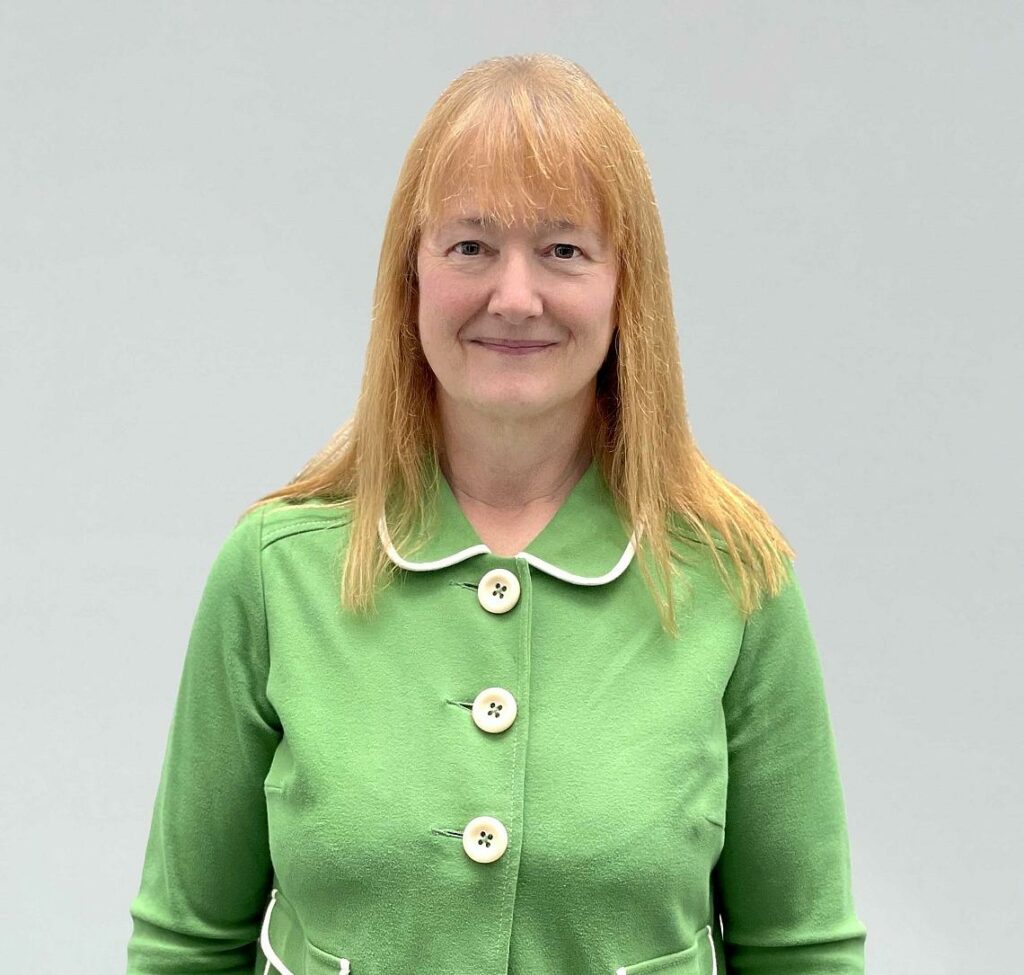 Carol Rudge, Partner & Head of Not for Profit, HW Fisher LLP


I am always pleased to be asked to comment on the digital skills report as it never fails to give useful insights about potential actions to enable greater progress with digital.

Clearly a hugely topical subject is AI and very many organisations are considering what it means for their future. It is thus not surprising that the survey shows that whilst 78% of charities responding agree that it is relevant to their charity and could transform it, 73% don't feel they are prepared to respond to take it forwards. From a governance perspective (and like most of us), those in leadership positions will need to increase their skills in this areas so that their organisations don't get left behind. Data this year shows an improvement of digital skills for Boards but there are still 57% who have skills that are either low or have room for improvement. In addition, there is a decline in digital leadership with just under a third of charities (28%) not having anyone in charge of leading their digital progress; this is an increase on the 22% from last year.

Strategically, there is still a way to go as the data shows that fewer charities have a digital strategy from 2022. I wonder those charities which fully embrace an inclusive culture where people feel able to share their own ideas and are empowered to drive those ideas forward may end up leading the sector on digital.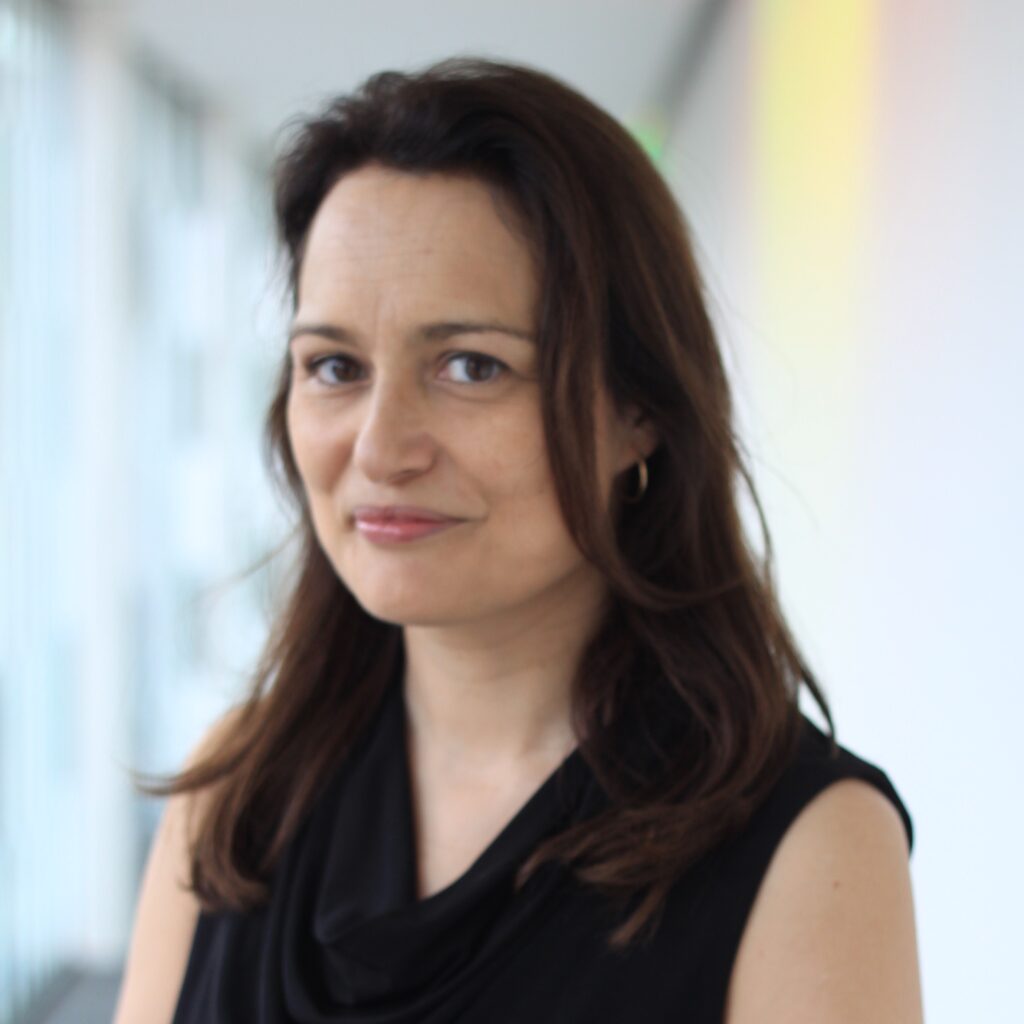 Tania Duarte, Co-Founder, We and AI


The inclusion of AI for the first time in The Charity Digital Skills Report is to be applauded. In a year where AI tools have this year become more accessible for some charities, navigating the number of new applications successfully is becoming part of a critical new digital skillset. The finding that 78% of charities think AI is relevant to their charity and could transform it, yet 73% don't feel prepared to respond to the opportunities and challenges it brings is a sobering yet unsurprising finding.

The Charity Digital Skills Report tracking of the underfunding of digital skills development is all the more significant given the increasing challenge faced. For charities to make the most of the increasing amounts of digital tools being replaced or underpinned by AI without falling foul of the many significant risks it can bring, significant action needs to be taken. Risks range from not achieving desired efficiencies and being sold inappropriate solutions, to increasing misinformation or discrimination, and jeopardising the trust and safety of the causes and communities served.

Existing low levels of understanding of AI found more generally across the UK indicate that it is not possible to grasp the full scale of the picture, as many organisations don't have a clear understanding of different types and use cases of AI. Widespread public misconceptions about AI also mean that some charities could play a vital role in helping their users to navigate the increasing challenges of dealing with widespread and unregulated generative AI. Increasing digital skills and knowledge related to AI is therefore also necessary for the purpose of supporting users.  It is therefore encouraging to see some charities taking actions to increase their readiness for AI, but with such fast paced developments, this needs to be more than the 18-30% improving delated digital skills.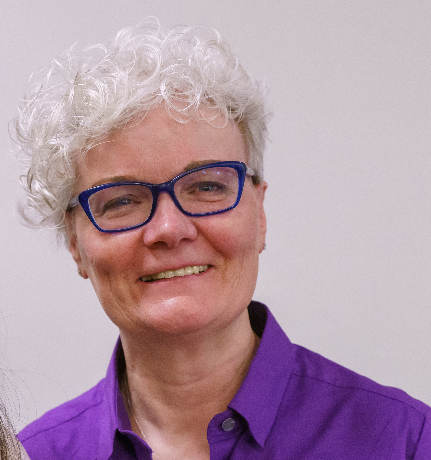 Pauline Roche, Community Lead, Digital NNS, Northfield Community Partnership

I'm not surprised that there are more charities at the earliest stages with digital in the Midlands, compared to the rest of the UK as there has been no systematic approach to digital transformation in sector in these regions. I note that your sample size here is small (51 organisations). I agree that this warrants further investigation and potentially, further support in this region and I have mentioned this need to build the foundations for digital skills for charities post-pandemic at a recent conference for the West Midlands Funders Network.

I am pleased to hear that the Midlands (combining East Midlands and West Midlands) has the highest proportion of charities (41%) saying they are at the curious stage as it is easier to work with early adopters.